Weapons of this type can be used effectively only in countries with a dry climate, noted Ivan Stupak.
Russia may use chemical weapons in Ukraine / photo by the Ministry of Defense of the Russian Federation
The use of chemical weapons by Russia in Ukraine will have questionable effectiveness.
This opinion was expressed by former SBU employee and expert of the Ukrainian Institute for the Future Ivan Stupak, noting that weapons of this type can be used effectively only in countries with a dry climate, as was the case in Syria, reports 24 channel.
"After nuclear weapons, what are you going to scare us with? With some gas, some substance that dissolves in the air, that is carried by the wind here and there and can be carried to Russian positions?" Stupak noted.
According to him, chemical weapons are weapons of mass destruction if there is a large concentration of people in a specific area, and the armed forces are stretched across a huge front. Russians should not hope for the effectiveness and efficiency of such weapons, Stupak added.
Read also: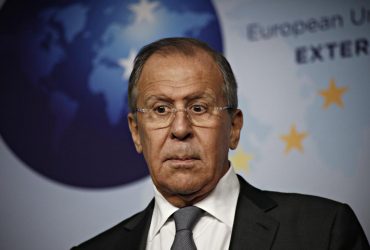 Threat of use of chemical weapons by Russia
It was previously reported that the Administration of US President Joe Biden warned that if the situation worsens for Russia on the front, Putin may first use chemical weapons before resorting to a nuclear confrontation with NATO.
"But in the event of continued casualties on the battlefield or the complete disintegration of the Russian military, some senior officials working on the issue have concluded that Moscow could resort to the use of chemical weapons – including those that the country has linked to use in poisoning of Oleksii Navalny," wrote Politico.
Fuente: espreso.tv