The enemy constantly "throws" a lot of reserves in the direction of Bakhmut, noted the defender of Ukraine.
The Ukrainian army explained why the enemy's tactics are constantly changing in the Bakhmut direction / photo 53 OMBr named after Prince Volodymyr Monomakh
The counteroffensive of the Armed Forces of Ukraine in the Bakhmut direction began in May, Ukrainian soldiers eliminated about three brigades of Russian invaders.
The ranks of the enemy are constantly replenished with new units, therefore the enemy's tactics change, and our defenders do not have the opportunity to get used to it, said the commander of the 2nd assault battalion of the 3rd separate assault brigade of the Armed Forces of Ukraine, Dmytro Kukharchuk, in ether telethon
"Back in May, we launched a counteroffensive in this direction and advanced quite successfully. And, of course, if the front collapses here, they understand it, then it can collapse absolutely everywhere…" he said.
The soldier added that the occupiers are constantly "throwing up" a lot of reserves, and we are talking about different units, and this actually makes it difficult to advance, but the Armed Forces are still advancing.
"We've destroyed about three Russian brigades in that period of time. But they still need to hold that lane, and they're starting to bombard that lane with different units to reinforce that brigade. And because of that, there's a lot of units, management through it suffers," the commander noted.
According to him, there are also positive points for the opponent. "…in that, as a rule, when a unit comes, it comes with its UAVs, with its artillery… with new, new and new enemy units coming here all the time, it's constantly changing their tactics and does not give us the opportunity to get used to these tactics…" – shared Kuharchuk.
It is worth noting that there can be a thousand or more people in the brigade.
Read also: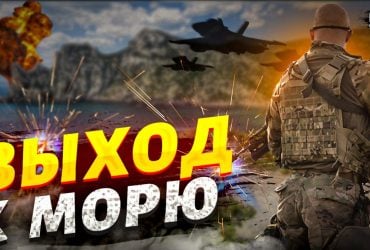 Interesting news from Ukraine about the war – it's worth knowing now
Ukrainian soldiers have already made serious achievements in the Bakhmut direction. In particular, at the beginning of September, Deputy Minister of Defense Hanna Malyar reported that during the counteroffensive actions, about 47 square kilometers of our land were liberated from the enemy.
At the end of August, Malyar said that the occupiers in the city of Bakhmut were trapped – they could not leave the territory of the settlement.
You may also be interested in news:
Fuente: espreso.tv