Find out what a famous astrologer predicts for you for the second month of the year.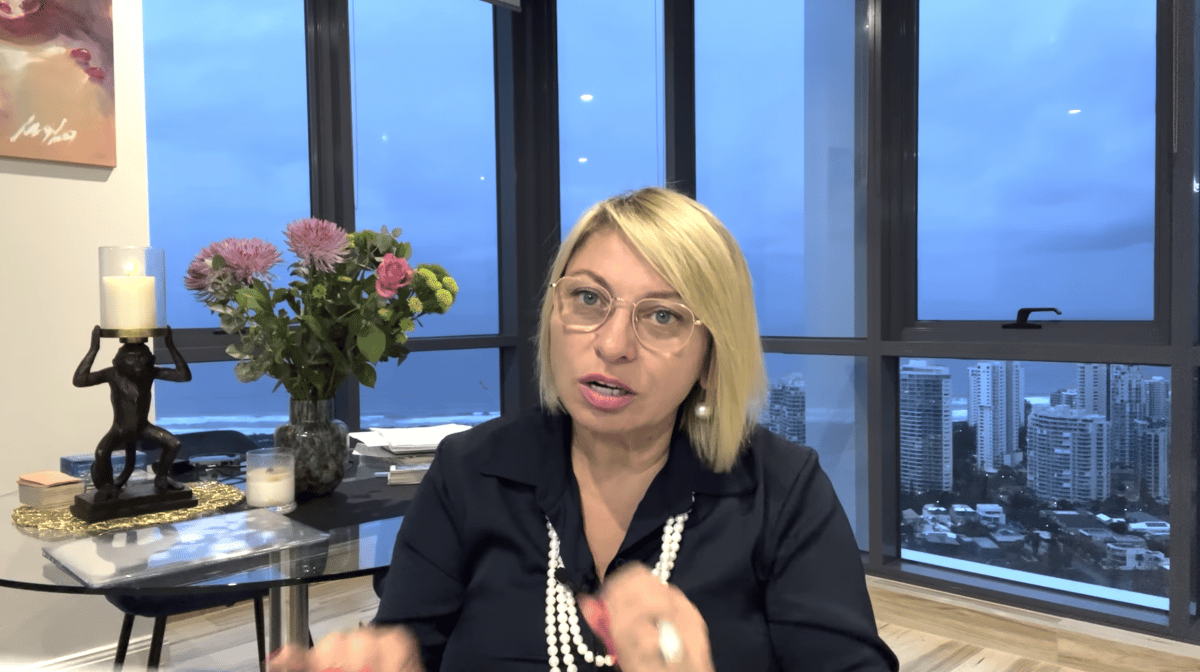 Horoscope for February 2023 by Angela Pearl / screenshot
The well-known astrologer Angela Pearl made a horoscope for all signs of the Zodiac for February 2023. What awaits you – read in the material.
Aries
This month, Aries will not have a single retrograde planet, which marks new beginnings, a surge of strength, forward movement. In February, there is a risk that the secrets of Aries will be revealed. This can happen in full. It is also worth waiting for the resolution of problems in relationships this month.
Taurus
A good month for changing residence, finding a new job, completing old projects. Some news concerning family members may open this month. Taurus should also prepare for trips to their homeland – to the place where they spent their childhood.
twins
All 10 planets will move forward in February, so this is a great month for progress, starting your business, and learning. If you want to get some kind of lightning fast result, then from February 5 you should start acting confidently and decisively, not giving up because of possible problems and sticks in the wheels from envious people.
Cancer
The new moon on February 5 will bring positive financial changes. "Harvest" can fundamentally change the financial situation of Cancers. After the new moon on February 20, it is recommended to devote yourself to work, study, and planning for the near future.
a lion
You should take care of your organism and your body. If there are any problems or exciting moments, you should definitely contact a specialist. Ideal days for solving health problems are February 5 and 20.
Virgo
This month, Virgos will learn about secrets that have been kept from them. Also in this month there may be paperwork, divorce, visa application. However, at the end of the month there may be news that will upset you a little or knock you out of the usual rhythm of life.
Libra
Under the influence of Pluto, Libra can feel changes in their personal life, in their attitude towards themselves, in the atmosphere in the family. This month, the issue of personal satisfaction will be relevant: Libras will finally want to stop thinking about others first, and put themselves first.
Scorpio
Representatives of this sign of the Zodiac will solve issues with a change of residence and real estate. These can be successful deals on renting, buying, or selling housing. Also, in February there will be excellent opportunities to spend time with your family – you should not miss them.
Sagittarius
February 2023 will bring forward movement, progress and progress. During the second month of the year, old problems will be solved, all delays and slowed down processes will move from the dead point. It is necessary to show courage in order to achieve success.
Ibex
Capricorns can receive good news regarding finances, investments and income. From February 15 to 17, during the conjunction of the Sun and Saturn in the second house, you can finally achieve the desired stability.
Aquarius
Do not waste time thinking. You need to take the initiative in your own hands and show yourself. In February, Aquarius will have a new moon in the income sector, which will bring new sources of financial income.
Pisces
In February, Pisces may have successful sales deals. They can also receive valuable gifts. Some large amount of money may come as a bonus, allowance or gift, you can receive income from former investments.
Read also:
As a reminder, three signs of the Zodiac have been named, which will get rich next week, January 23-29.
You may also be interested in news:
Fuente: espreso.tv