The opening of the "Common Horizon" exhibition as part of the International Ukrainian-Polish art project took place at the "Historical Museum" metro station.
As reported in Kharkiv subway, the exposition presents a series of works by students of the Kharkiv Children's Art School No. 1 named after I. Yu. Repin and Kraków Lyceum of Fine Arts named after Joseph Kluza.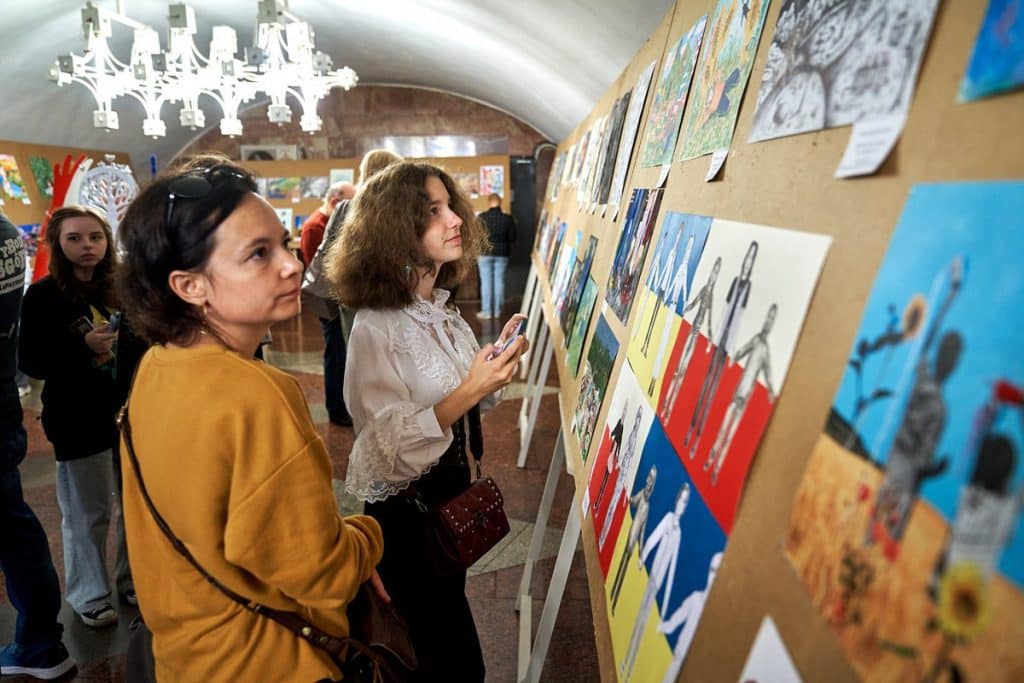 For the project, students drew more than 400 works, of which the best hundred were selected for the final exhibition in Kharkiv.
In the drawings, the children reflected their vision of the future in the new realities of modern life.
After the presentation of the project in Kharkiv, the exhibition will travel to the cities of Ukraine, Poland and other countries.
You can familiarize yourself with the exposition at Art. "Historical Museum" from 9:00 a.m. to 8:00 p.m. until September 19.
Subscribe to Telegram channel "ATN News"

You may be interested
Fuente: atn.ua