Approximately 60% of local residents left the occupied Kherson region.
Approximately 60% of the residents left the occupied Kherson region \ photo Lyudmila Denisova
In the occupied part of the Kherson region, local residents received Russian passports only voluntarily.
About it at the briefing stated Oleksandr Samoilenko, head of the Kherson Regional Council.
"Not a single person received passports of the Russian Federation under any influence (the enemy – UNIAN), pressure or anything else. It was voluntary or with the aim of obtaining some benefit… I rely on the testimony of eyewitnesses in the territory of the Kherson region," he said .
According to him, approximately 60% of local residents left the occupied Kherson region, and the remaining 40% are known. Samoilenko claims that there are no people among them who would actively cooperate with the occupiers and remain unnoticed.
Read also: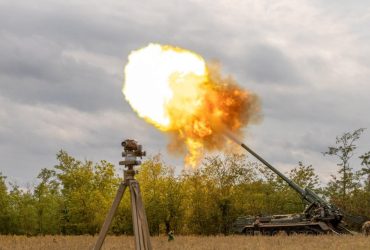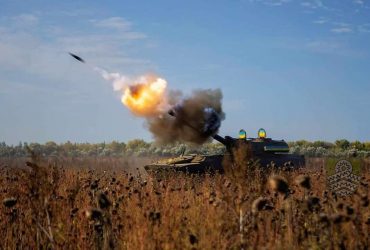 He also added that according to his and some experienced people's calculations, 5,400 people took part in the so-called referendum organized by the Russian occupiers.
According to Samoilenko, this is part of the residents of the Kherson region and part of those who participated in the "carousel" with the participation of hired collaborators imported from Crimea.
As Samoilenko emphasized, all traitors must be punished. For example, those who deliberately cooperated with the enemy (reorganized businesses, gave the occupiers fuel, repaired their equipment, etc.) and collaborators who participated in the organization of the "referendum".
He emphasized that people who were forced to work to feed their families do not belong to this category.
Pseudo-referendums of the Russian Federation in the occupied parts of Ukraine
On September 23-27, the Russian occupiers held pseudo-referendums in the occupied parts of four oblasts of Ukraine. In Kherson and Zaporizhzhya – about leaving Ukraine and joining Russia, in Donetsk and Luhansk – about joining Russia.
On September 30, Russian President Vladimir Putin announced the annexation of parts of four regions of Ukraine.
The leaders of the states and governments of the 27 member states of the European Union, the United States of America and Israel have declared that they will never recognize Russia's annexation of Ukrainian occupied territories.
In addition, NATO Secretary General Jens Stoltenberg assured that all 30 NATO member states will never recognize Russia's annexation of any Ukrainian territories.
You may also be interested in news:
Fuente: espreso.tv