The Security Service of Ukraine reports the neutralization of a criminal group involved in racketeering in the Transcarpathian region. Department writesthat during a special operation the leader of the gang was detained – a current deputy of the regional council from the banned party OPZZH, who in the criminal environment has the status of a criminal authority. He is also the godfather of ex-people's deputy and suspected treason Viktor Medvedchuk, the SBU notes.
The department reports that the detainee is a long-time associate and godfather of Medvedchuk, who, in turn, appointed the defendant as the head of the regional cell of the banned OPZZH.
Po information from open sources, the head of the regional cell of the banned OPZZH and a deputy of the regional council in Transcarpathia was Ivan Chubirko. The department does not name the detainee.
In March 2022, the person involved planned to become a people's deputy instead of his fellow party member, a fugitive suspected of treason, Ilya Kiva, who was deprived of his deputy mandate, the SBU notes.
According to the investigation, the detainee organized a gang that tried to "keep the residents of the region at bay" and "knock" money out of them.
"To do this, they created artificial conflict situations or fictitious "commercial" disputes, and then demanded money for their resolution. If they refused to pay "tribute," the bandits threatened the victims with violence and "confiscation" of private property," the department explains.
It is documented that the deputy, together with his "right hand" (another crime boss), demanded $135,000 from a local businessman, writes the SBU.
To force the man to give up the money, the gang leader's accomplice stole his car and promised to return it if the entire amount of the fictitious "debt" was paid, law enforcement officers note.
Read also: "Pointed Grads at the Ukrainian Armed Forces." An associate of the ex-People's Deputy of Kiva was detained – photo
The agency writes that it detained the deputy and his accomplice "red-handed" when they were given the first part of the money ($20,000) from the injured entrepreneur.
During searches at the places of work and residence of the detainees, material evidence of criminal activity was discovered, the SBU reports.
Currently, the defendants have been detained and a report of suspicion is being prepared for them for extortion committed by an organized group under martial law and for illegal seizure of a vehicle.
They face up to 12 years in prison with confiscation of property.
The issue of choosing a preventive measure for him – detention in custody – is being decided. The investigation continues, the SBU states.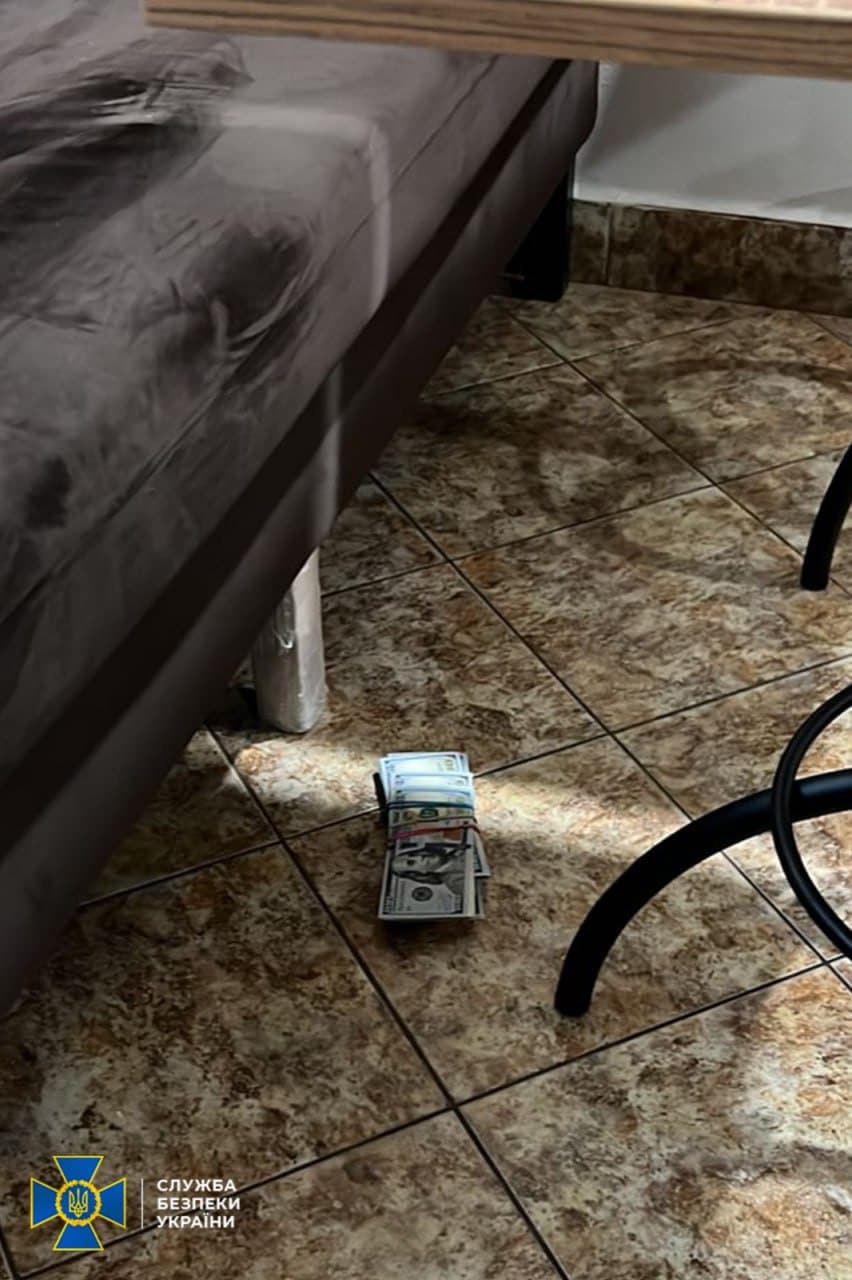 Read also: Medvedchuk's armored Mercedes has disappeared, they are looking for him – documents, photos
If you notice a spelling error, highlight it with the mouse and press Ctrl+Enter.
Source: liga.net