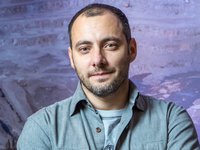 The State Agency for the Restoration and Development of Infrastructure, which is being created by the decision of the government on Friday on the basis of the State Agency for Infrastructure Projects and the State Road Agency of Ukraine (Ukravtodor), will be responsible for the implementation of projects for the restoration of Ukraine, said Deputy Prime Minister for the Restoration of Ukraine Oleksandr Kubrakov.
"The most important thing is that we have a structure that is responsible for the efficiency, transparency and accountability of infrastructure restoration … The new agency will be able to implement ambitious plans into reality," he wrote on Facebook on Friday evening.
Kubrakov, explaining the choice of the basis for the creation of a new agency, noted that the State Agency for Infrastructure Projects throughout its history has performed similar tasks for the state – large-scale projects involving both budget and external financing.
The Deputy Prime Minister added that Ukravtodor, which Kubrakov himself headed until May 2021, although he had previously focused mainly on road infrastructure, showed record results of successfully completed projects over the past three years.
Ukravtodor is the largest and most successful partner of international financial institutions. Reconstruction financing has already begun and, as expected, the main instrument is through the procedures of the World Bank, the European Investment Bank (EIB) and the European Bank for Reconstruction and Development (EBRD)," the Deputy Prime Minister said.
According to him, on the basis of Ukravtodor, two key reforms are already being implemented as part of a major joint project with the EBRD and the EIB – anti-corruption and procurement reform, after which Ukravtodor will become the first public institution in Ukraine to receive ISO international certification for the prevention of corruption, and procurement specialists will receive international CIPS certification.
In addition, Ukravtodor has powerful representative offices in the regions with decent salaries and a flexible motivation system in accordance with successfully implemented projects, and in 2021 it issued infrastructure eurobonds, Kubrakov also pointed out.
"In order for the new Agency to be able to successfully cope with the tasks set, we are initiating negotiations with our partners to update the Reform Support Team on the basis of the Agency and launch an anti–corruption office in the center and in the regions," the Deputy Prime Minister said.
Fuente: interfax.com.ua