The enemy's defensive line passes through a number of settlements.
Opponents in the Melitopol district restore the defensive line of the fascist-German invaders / photo ua.depositphotos.com
In the Melitopol district of the Zaporizhzhya region, the Russian occupiers began to restore the defensive line of the fascist-German invaders of Votan.
On the territory of the Melitopol district, today the invaders are restoring the Votan line, which passes through the villages of Kostyantynivka, Mordvinivka, Voznesenka, and are trying to hold this line and build their defense lines, about reported Mayor of Melitopol Ivan Fedorov on the air of an information telethon.
"The city of Melitopol is famous for the fact that the Votan fascist defensive line passed through the city. Well, this week the Rashists began to restore it. But they forgot the story of how they managed to break through it in 1943, and they ran quite fast…", – he said.
Read also: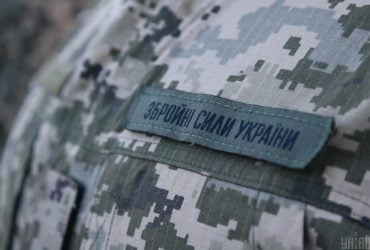 The situation in the Zaporozhye region during the war with Russia is the most important news
As UNIAN reported, the other day in the Melitopol district of the Zaporizhzhya region, a military base of the Russian occupiers was destroyed by an explosion.
According to the General Staff of Ukraine, Russian troops are carrying out additional equipment of defensive lines along the Kakhovka (Kherson region) – Melitopol highway section.
Help UNIAN. The Panther-Wotan Line (another name is the "Eastern Wall") is a defense line that was built by the troops of Nazi Germany in 1943. The second part of the name is associated with the ancient Germanic supreme god Wotan, and the first – with the short northern section near Narva between the Baltic Sea and Lake Pegasus.
This line was supposed to serve as a rear line for the Nazis, but it could not be built in a short period of time, and therefore it consisted almost entirely only of field fortifications. By the summer of 1944, the Red Army had broken through the "Eastern Wall" along its entire length.
You may also be interested in news:
Fuente: espreso.tv