Belarusian law enforcement officers "hunt" citizens who criticize the government or oppose the war with Ukraine.
Citizens with a pro-Ukrainian position are "hunted" in Belarus / photo ua.depositphotos.com
Belarus continues to help the Russian Federation wage war against Ukraine. In the border troops, units of operators of attack UAVs are being created.
According to General Staff ZSU, Minsk provides infrastructure, territory and airspace of its country to Russian troops. At the same time, the formation of the Russian-Belarusian grouping of troops continues.
"According to preliminary information, servicemen of the 38th Separate Guards Airborne Assault Brigade of the Armed Forces of the Republic of Belarus purchased up to 100 sets of individual first-aid kits for the needs of the personnel of the 15th Motorized Rifle Regiment of the 2nd Motorized Rifle Division of the Armed Forces of the Russian Federation as "fraternal" assistance. unloading vests and other equipment," the message says.
Read also: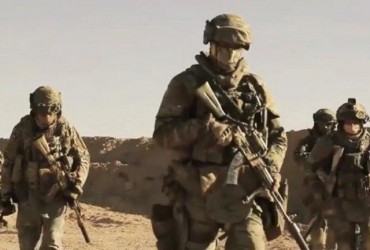 In addition, units of attack UAV operators are being created as part of the border troops of the Republic of Belarus.
Belarusian law enforcement officers also intensified the search and detention of citizens who criticize the government or oppose the war with Ukraine.
The role of Belarus in the war against Ukraine – what is known
Minsk has been helping Moscow wage war against Ukraine since the first days of the full-scale invasion. It was from the territory of Belarus that the tanks of the occupiers advanced on the northern part of Ukraine.
Russian Aviation uses the airspace of Belarus for missile strikes on peaceful Ukrainian cities.
In addition, Belarus repairs military equipment for the Russian army, serves as a "hub" for the transfer of Russian equipment, and hosts Iranian drones on its territory.
By the end of October, the Ukrainian military reported that the situation on the Ukrainian-Belarusian border was under control. At the same time, the threat of an attack from Belarus will remain until the end of the year.
You may also be interested in news:
Fuente: espreso.tv