Psychologists of the Kharkiv Garrison of the State Emergency Service provide assistance to victims of rocket attacks.
Together with the rescuers, who were sorting out the rubble of the destroyed buildings, specialists of the psychological service of the Main Directorate worked at the scene State Emergency Service of Ukraine in the Kharkiv region.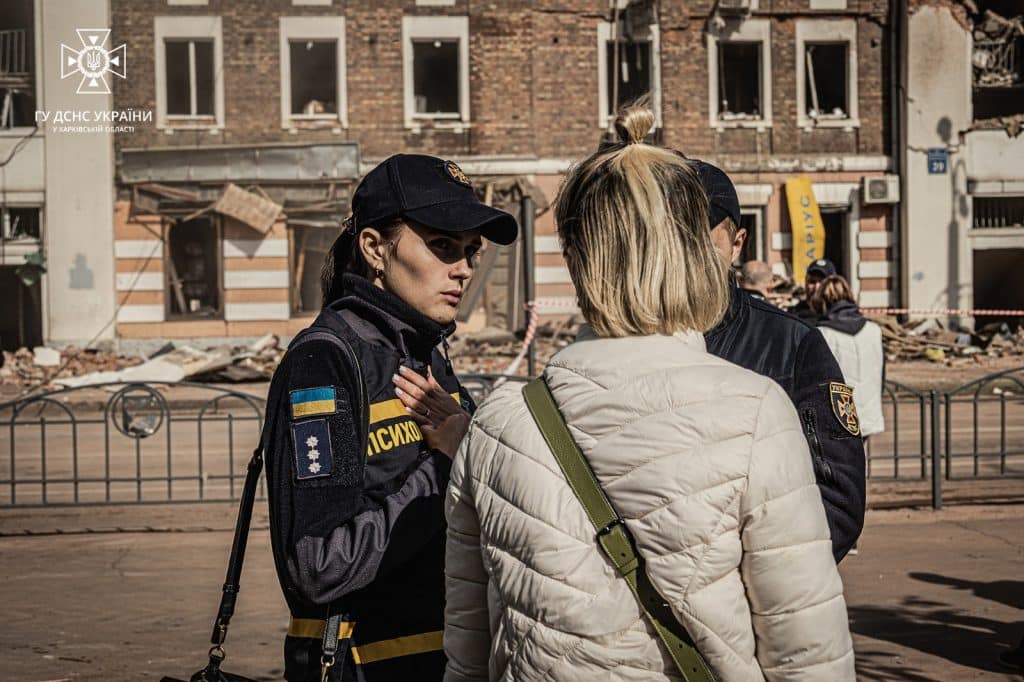 They communicated with the relatives of the dead and injured, supporting them and providing emergency psychological assistance, helping residents who were left without a home.
While the firefighters extinguished the flames and cleared the debris, the psychologists of the State Emergency Service calmed down, helped the victims orient themselves, how to act, or find loved ones, preventing panic from spreading at the scene of the tragedy.
Subscribe to Telegram channel "ATN News"
Fuente: atn.ua