In total, the occupiers used more than 30 drones.
During the night, 25 "martyrs" were destroyed out of 33 released by the Russians / photo t.me/DPSUkr
During the night attack on Ukrainian cities, the Russian occupiers released 33 martyrs. Counter-insurgency defense forces managed to destroy 25 enemy drones.
On the night of September 7, 2023, the Russian occupiers attacked Sumy region and Odesa region with several groups of Shahed-136/131 attack UAVs from the northern, southeastern and southern directions, namely Kursk, Primorsko-Akhtarsk – RF and Cape Chauda in the temporarily occupied Crimea.
"A total of 33 Shahed launches were recorded, mainly in the direction of the southern regions of the Odesa region. According to the results of combat work by the forces and means of the Air Force, in cooperation with the air defense of the Defense Forces of Ukraine, 25 Shahed-136/131 were destroyed", – it is said in the message of the Air Force of the Armed Forces of Ukraine.
Read also: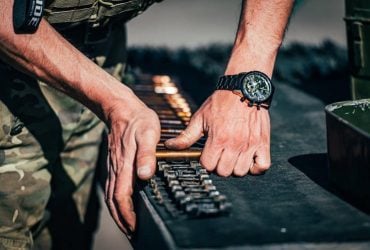 Russian attacks on Odesa region – the latest news
Recently, Russian terrorists have been actively attacking the southern regions of Ukraine, in particular the Odesa region, with attack drones, with the aim of destroying the region's port infrastructure. On the night of September 6, a drone hit an energy facility in Odesa. Power lines are damaged.
At around midnight today, the Air Force of the Ukrainian Armed Forces reported that a group of strike UAVs was heading from the Black Sea in the direction of the Izmail district. There is also a threat to Primorskyi.
An air alert was later declared in a number of regions of Ukraine: Odesa, Mykolaiv, Kherson, Zaporizhia, Dnipropetrovsk, Donetsk, Kharkiv, Poltava and Sumy regions.
Serhiy Bratchuk, the spokesman of the Ukrainian Volunteer Army – South, the head of the Public Council at Odesa Oblast, announced after some time that the combat work of air defense forces and other units continues in the Izmail district of Odesa.
You may also be interested in news:
Fuente: espreso.tv