Summary of the General Staff of the Armed Forces of Ukraine as of the evening of January 19. 330 days of war.
The three hundred and thirtieth day of the Russian large-scale invasion continues.
During the day, the enemy launched 4 missile strikes, 2 of which hit the civilian infrastructure of Matviivka, Zaporizhzhia region, and 15 air strikes. In addition, he carried out more than 30 attacks from rocket salvo systems.
The danger of air and missile strikes by the occupiers exists throughout the territory of Ukraine.
Joint exercises of the Air and Space Forces of the Russian Federation and the Air Force and Air Defense Forces of the Republic of Belarus are ongoing on the territory of the Republic of Belarus.
The enemy shelled the areas of Alisivka, Strelecha, Zeleno, Ternova, Staritsa, Ogirtsevo, Vovchansk, Bochkovo, Volokhivka, Chugunivka, Novomlynsk, Dvorichna, and Kupyansk in Kharkiv Oblast.
In the Kupyansk direction, the areas of Kurylivka, Ivanivka, Kotlyarivka, Tabaivka, Berestov and Pershotravneve in Kharkiv region, as well as Novoselivske in Luhansk region, were shelled.
The enemy continues to suffer significant losses in manpower. In particular, in Novosvitlivka in the Luhansk region, the local hospital houses more than 200 wounded from among the recently forcibly mobilized residents of the temporarily occupied territories of the Luhansk region.
During the day, the aviation of the Defense Forces of Ukraine carried out 21 strikes on enemy concentration areas and 6 strikes on the positions of its anti-aircraft missile systems.
Ukrainian rocket launchers and gunners hit 6 control points, 7 enemy concentration areas and the occupiers' ammunition depot.
Detailed information on the situation in other directions – in the summary of the General Staff of the Armed Forces.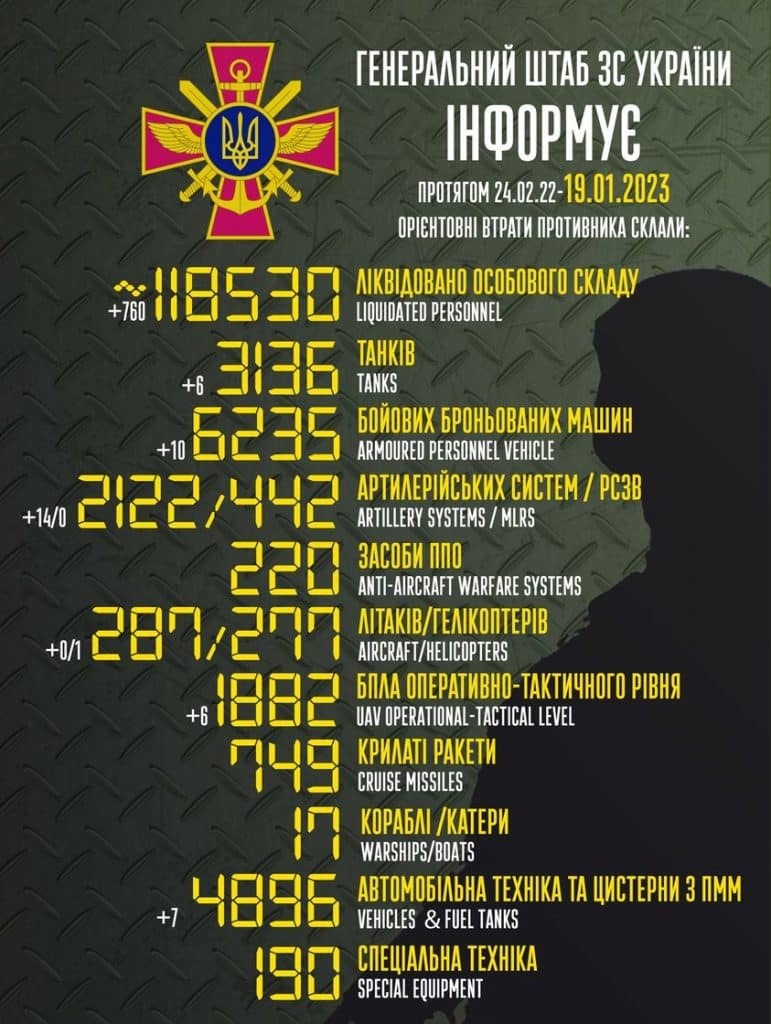 You may be interested
Fuente: atn.ua