In the coming days, warm and mostly dry weather will remain in Ukraine, but in the second half of the week, an atmospheric front will visit us.
It will rain in Ukraine next week / photo UNIAN
In the current week, comfortable and calm weather is expected in Ukraine, without sharp fluctuations in atmospheric pressure, and the temperature will be 2-4 °C higher than normal. However, in the second half of the week, an atmospheric front with rains will visit us. Weather forecaster Ihor Kibalchich told about it, reports meteoprog.
According to him, mostly warm weather is expected, with slight fluctuations in air temperature and weak wind. Due to the dominance of anticyclonic activity, there will be no significant precipitation.
"Only in the second half of the week, a low-active atmospheric front, as well as cyclonicity in the middle troposphere, will contribute to short-term rains, but heavy and long-lasting downpours are not expected," the forecaster said.
At the weekend, according to his data, a new anticyclone will cover most of Eastern Europe.
Weather on September 11
On Monday, according to Ihor Kibalchich's forecast, the weather in Ukraine will be determined by an anticyclone that will evolve into a field of high pressure in the evening. "In most regions, changeable cloudiness is expected, without precipitation," he predicts. Air temperature during the day will be +22…+27 °C.
Read also: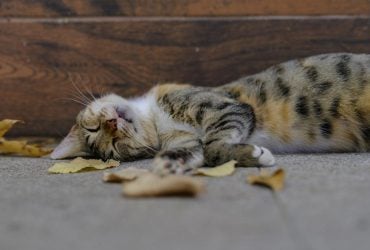 Weather on September 12
On Tuesday, the weather in Ukraine will remain mainly without precipitation and with weak wind due to the influence of a low-gradient high pressure field.
"However, in the Kharkiv region, as well as in the Carpathians, there will be light rain in places during the day, thunderstorms are possible," the forecaster warned.
The wind in the country will be of variable directions, 3-8 m/s. Air temperature at night +9…+14 °C, in the extreme north +3…+8 °C; daytime +22…+27 °C.
Weather on September 13
"On Wednesday, September 13, there will be light rains, sometimes with thunderstorms, in the southern half of Ukraine, and in the afternoon also in places in the western regions," the forecaster predicts.
The air temperature at night will fluctuate in the range of +9…+14 °С, in the northern regions +4…+9 °С; in the daytime, the air will warm up to +22…+27 °С, and in Prykarpattia and Transcarpathia it will be almost summer, +27…+29 °С.
Deterioration of weather in Kyiv
According to forecaster Natalka Didenko, the capital is expected to cool down closer to the weekend, which will be accompanied by rain and strong wind. According to her, the temperature will drop to +18 degrees.
You may also be interested in news:
Fuente: espreso.tv