The spokesman of the Russian dictator shared a "fable" about the war.
Dmytro Peskov cynically commented on the strike on the village of Groza / photo collage by REUTERS and UNIAN
The Russian dictator Vladimir Putin cynically spoke about the deadly attack on the village of Groza, which is located in the Kupyan district of the Kharkiv region.
The spokesman of the leader of the Russian Federation, Dmytro Peskov, claimed at a briefing that the Russian occupiers allegedly do not attack civilians, RIA Novosti reported in Telegram on Friday, October 6.
"…Russia does not attack the civilian population, but works to gather the military and army leadership," Putin's press secretary shared the "fable".
Read also: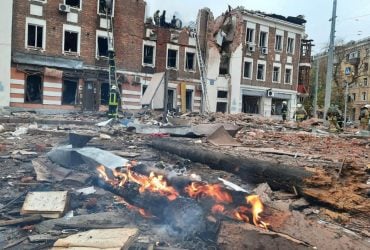 The village of Groza (Kharkiv region) was under attack – what you need to know
On October 5, the Russian occupiers launched a rocket attack on the village and aimed at the building in which a shop and a cafe were located. As it turned out later, during the attack, there were about 60 people in the cafe and near it, who came to the memorial service for the fallen servicemen.
On the 6th, it became known that the number of victims had increased to 52 people. In addition, there are hospitalized victims who are in critical condition.
You may also be interested in news:
Fuente: espreso.tv